Parent learns unforgettable lesson after helper accidentally scalds 7-month-old baby with hot water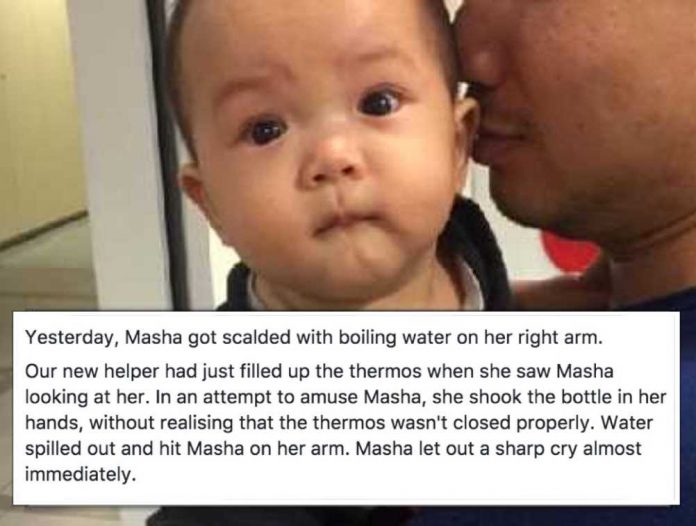 A mother learnt an unforgettable lesson after her 7-month-old baby was scalded after her new helper accidentally spilled hot water on the infant.
The helper had been with the family for just a week when the incident occurred on Thursday, 8 Dec.
The helper had been trying to amuse the child and shook a thermos filled with hot water when some of the water spilled on the child's arm. The baby immediately let out a cry as its skin quickly blistered. She had to be taken to the hospital for treatment.
The child's mother, Facebook user Jinghan Naan, was furious and prepared to let the helper go – until, she had a simple conversation with her husband that transformed her perspective.
Singapore Maid Child Abuse