Singaporeans are known to strive for high standards of living but is the Singapore system designed such that we have no choice but to upgrade all the time and end up with high cost of living? What if we are simple people and we really do not need to keep upgrading our lifestyle and are happy with simple lives?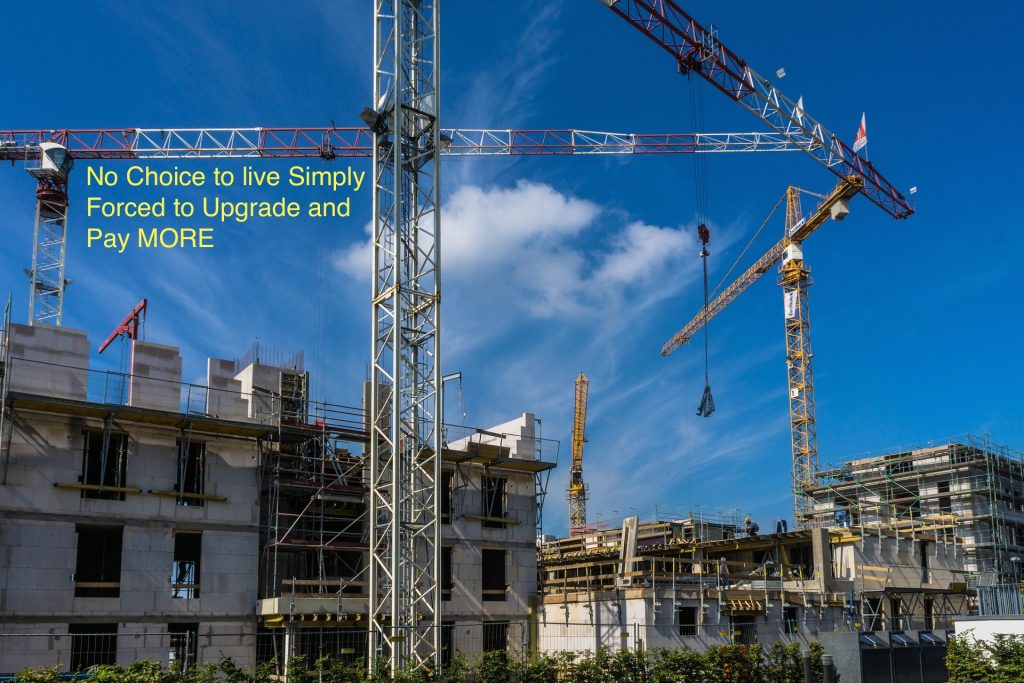 Let's consider a young Singaporean looking to buy their first home. It is common advice to buy a HDB as your first home as it is significantly "subsidized" by the government as compared to private housing and there are grants that apply only first timers. Example: Mr and Mrs Teo, both of whom are Singaporeans, with a combined income of $5,000 are applying for their first flat – a three bedroom flat in Geylang priced at S$380,000.
This is definitely much more affordable than a similar sized condo at Geylang priced at more than double the new HDB flat. The grants vary depending on your current financial situation and family nucleus. You can read more about CPF grants here. This is well and good if the couple intends to stay there till they are old. But if you are thinking of selling after the minimum occupation period of five years then you would probably have no other option than to upgrade – to a bigger flat or private property.
Singapore Discussion housing