Grab customer allegedly swipes about $400 from driver who left handbag in backseat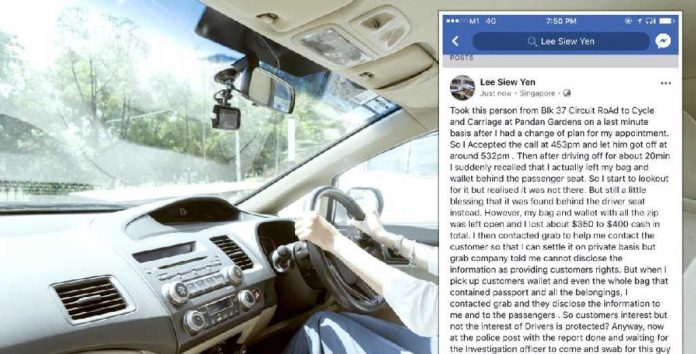 A Grab driver, Lee Siew Yen, has alleged that one of her customers pilfered between $350-$400 from her handbag that she had accidentally left in the backseat of her vehicle while she was ferrying the passenger.
The driver immediately contacted Grab but was allegedly told that the company could not disclose customers' personal information to drivers. Lee found that this was a double standard since there were times when Grab has disclosed personal information when she needed to return items left behind in her vehicle to the rightful owners.
Lee subsequently lodged a police report and shared the matter on Facebook.
Singapore robbery Crime Transport