Non-profit foundation pioneers monthly meal sponsorships for over 100 elderly cardboard collectors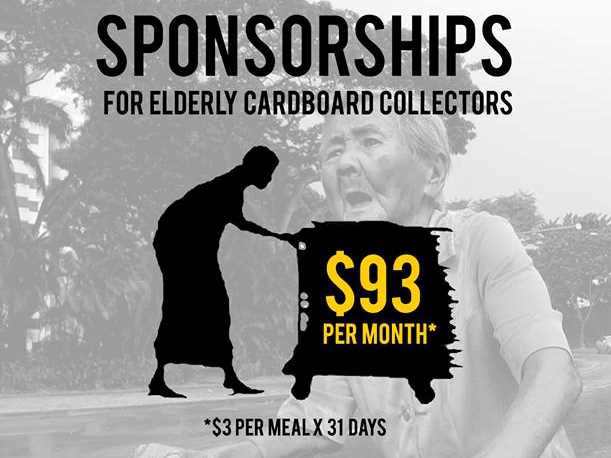 A local non-profit organisation, the Happy People Helping People Foundation, is pioneering a new monthly meal sponsorship programme that will help over 100 elderly beneficiaries in their care.
The Foundation offers support to elderly individuals, between the age of 55-91 years old, who are reportedly not receiving adequate or any support from their children, relatives or the authorities. These beneficiaries usually work and live independently, depending on jobs like collecting cardboard to survive.
Through this new meal sponsorship programme, the Foundation is hoping to have individuals donate $93 to provide for the meals of one beneficiary for one month. Donors can choose to sponsor their beneficiary for more than one month and can sponsor more than one beneficiary, however, the Foundation requires donors to meet the beneficiaries they are supporting at least once.
Singapore People Poverty Charity