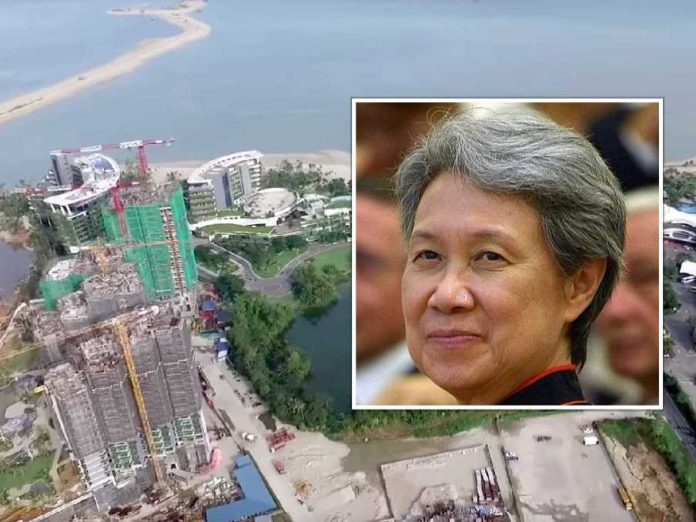 Singapore Prime Minister Lee Hsien Loong's wife posted a story about how China is building a city bigger than the size of Washington across the causeway in Malaysia, on her Facebook page today.
According to the weforum.org article, the $100 billion Chinese development called "Forest City" will be built on four Malaysian islands and will be able to accommodate 700,000 people: "That's about 20,000 more than the current population of Washington, DC — and it will have a density greater than Manhattan."
The story was published more than seven months ago on 17 May 2017. Interestingly, Ho Ching's post comes a day after Reuters flagged a Chinese government report that said the nation's islands in the disputed South China Sea territory have expanded "reasonably."
The Chinese government report further added that Chinese military patrols have increased in the region hotly contested by several Asian nations like Vietnam, Malaysia, Brunei, the Philippines and Taiwan.
Singapore China Malaysia People