The Chiam See Tong Sports Foundation (CSTSF) managed to get into the Singapore Book of Records on 30 December after it managed to get 203 swimmers to tread water for a total of five minutes at the Toa Payoh Swimming Complex, capping off 2017 in fine fashion, nine months after launching in March 2017.
Held as part of Splash for Singapore 2017 which is a fundraising programme organised by CSTSF, the event also raised more than $10,000 for under-resourced athletes, which the Foundation aims to support.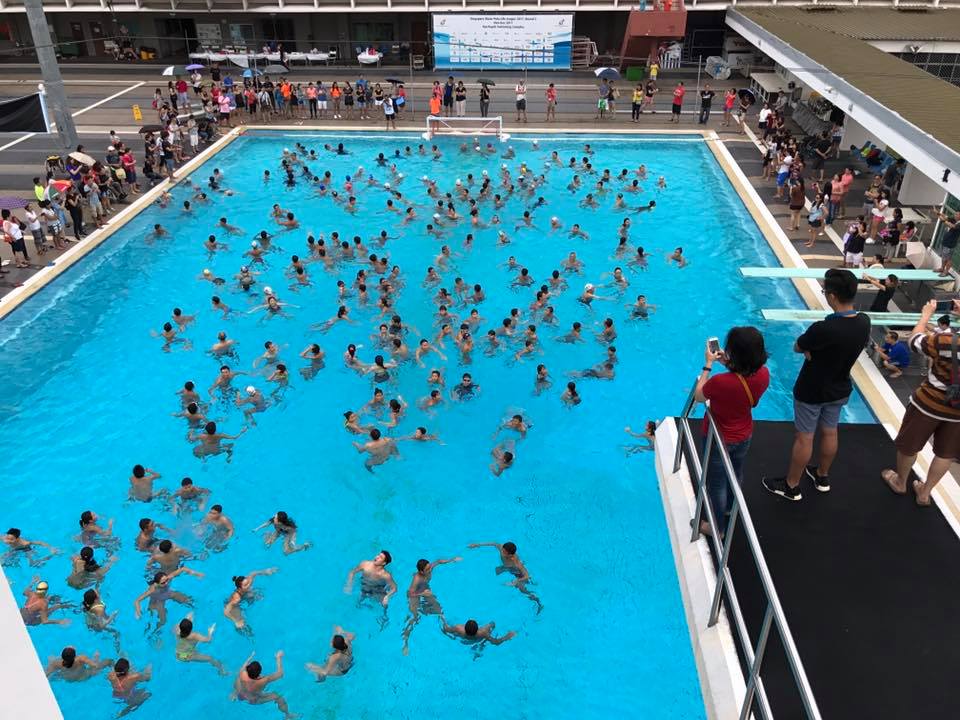 The finale at the Toa Payoh Swimming Complex was attended by Mr Chiam See Tong and Mrs Lina Chiam, who are both Patrons of the CSTSF. Mr Chiam served as a Member of Parliament (MP) for Potong Pasir from 1984 to 2011, while Mrs Chiam served a term as a Non-Constituency MP from 2011 to 2015.
Singapore Toa Payoh Sports