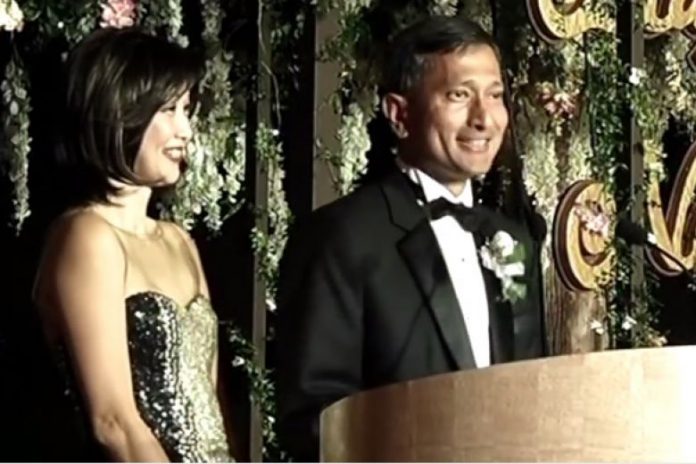 by Augustine Low
Ministers are up in the clouds, their elitist and exalted status making them far removed from ordinary Singaporeans.
This, in a perverse way, was driven home by a video posted on Facebook by Foreign Minister Vivian Balakrishnan two weeks ago. The video shows Vivian delivering an articulate speech at his daughter's wedding three years ago, in which he extolled his good fortune of marrying well and raising his children well. He also dispensed advice on marriage and finding a life partner. On Facebook, he shared: "Four children, two grandchildren later – this is what real happiness means."
His is the Singapore success story. At age 56, to have the luxury of basking in happiness with such glee and abandon is indeed laudable. Could it be that having a loving, wonderful family is one thing, but that wealth surely opens the door to unbridled joy and happiness in middle age?
Now, contrast this with a person of more modest means, who takes many years to make what a Minister makes in a month.
Singapore Politics People Commentary