Father almost gets scammed by conman pretending to be Facebook friend, until daughter averts the crisis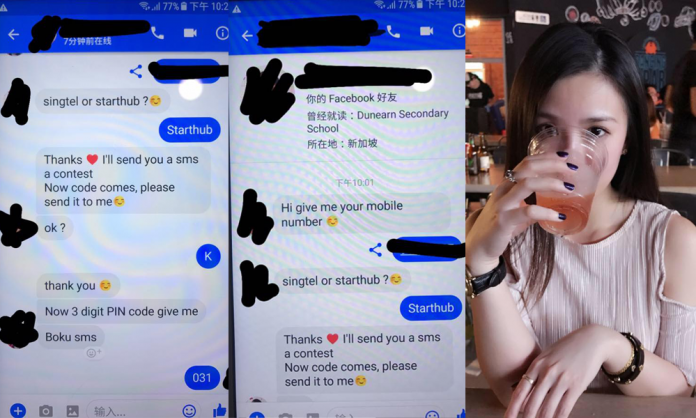 Facebook users have reported a new scam where conmen impersonate their Facebook friends to ask them for their phone number and subsequently scam them of money charged to their phone bill.
One netizen, Sharalyn Yeo, wrote that her father nearly fell prey to such a scam recently when he accepted a friend request from someone he thought he knew. The "friend" was actually a conman who had duplicated the Facebook profile of one of Yeo's father's friends.
The "friend" asked for Yeo's father's phone number before asking the unsuspecting Facebook user to send them a 3-digit pin that was sent to his phone, under the guise of participating in a contest. In actual fact, the three-digit pin was likely a One-Time Password (OTP) that would have added unauthorised charges onto the victim's mobile phone bill.
Singapore Crime Facebook scam