Sylvia Lim and Shanmugam cross swords over "untenable" bill that allows for detentions without trial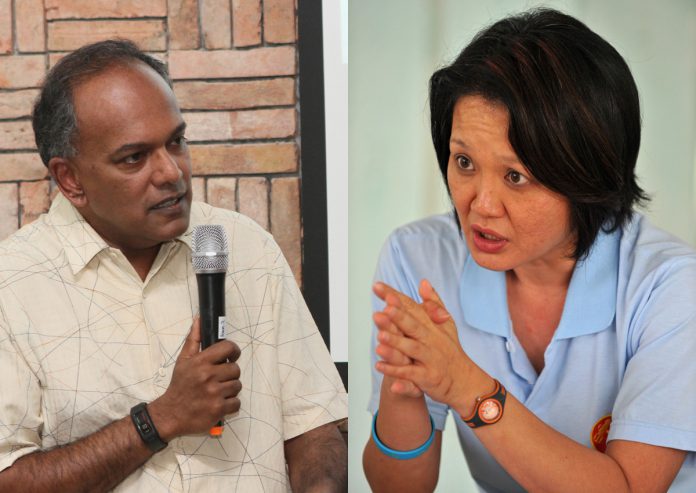 Workers' Party Chairman Sylvia Lim crossed swords with Law and Home Affairs Minister K Shanmugam in Parliament yesterday over the proposed renewal of the Criminal Law (Temporary Provisions) Act (CLTPA).
This is not the first time the two prominent politicians have clashed in Parliament. The Minister and the opposition chief have previously crossed swords in the House over the age of the new Attorney-General and, perhaps more famously, over the counting of the presidential terms that triggered the reserved Presidential Election last year.
This time, Shanmugam and Lim contended over the CLTPA – a bill that allows for detentions without trial if the authorities deem such detentions necessary in the interests of "public safety, peace and good order". The Act lapses every five years unless it is renewed.
Singapore Politics parliament Crime Policy