A 40-year-old lorry driver's right arm was reportedly severed after an accident in Tuas on Monday afternoon.
The police said that the accident occurred at Tuas South Avenue 4, in the direction of Tuas South Avenue 1, and that they were alerted to the incident at 12.55pm.
Photos from the accident site that are circulating online show that the lorry is wrecked, with its windscreen completely shattered. Some items from the vehicle can also be seen strewn on the ground.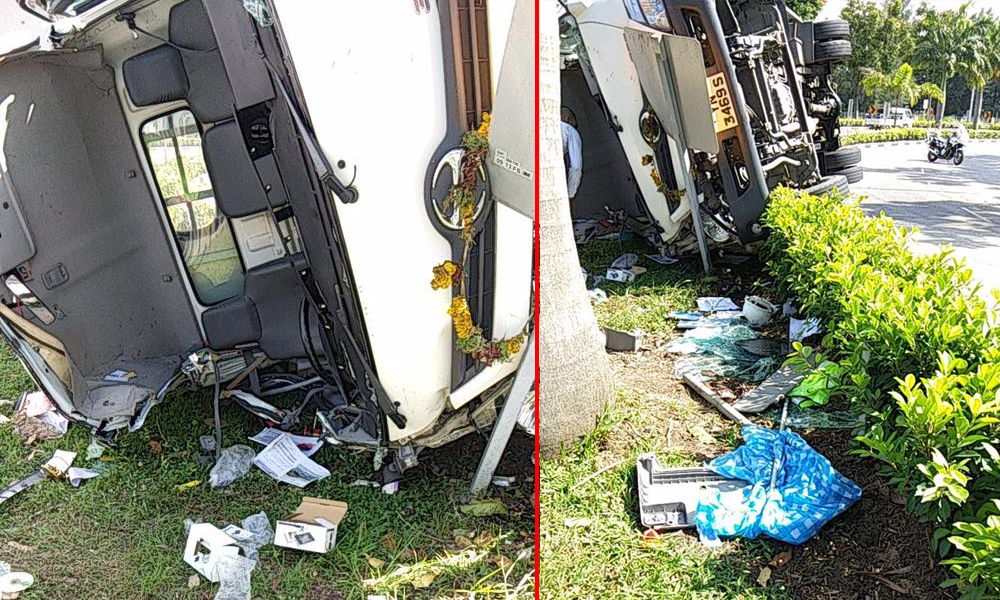 Singapore traffic accident Tuas Injury