WP MP's statements on detention law "pure theatrics with no substance": Shanmugam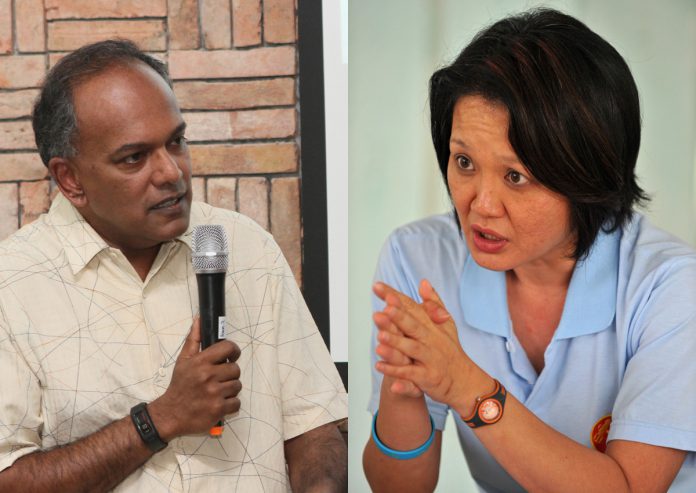 Law and Home Affairs Minister K Shanmugam has criticised a female Workers' Party parliamentarian's statements on the proposed renewal of the Criminal Law (Temporary Provisions) Act (CLTPA) as "pure theatrics with no substance, calculated to mislead" in a Facebook post yesterday.
The Minister is most probably referring to WP chief Sylvia Lim who excoriated the bill in Parliament on Tuesday (6 Feb) as a "draconian" and "untenable" one.
The only other WP Members of Parliament (MP) that spoke on the subject were Pritam Singh and Dennis Tan, but the Minister clarified that he had "a good exchange" with these parliamentarians in the same post. The Minister called Lim's statements "curious" and one assertion in particular "untrue".
Singapore parliament Crime Policy Government