Parent tries to complain to Singaporean Chinese principal that they don't want "smelly" Indian tutor, only to be chased out with a broom
A tuition centre principal reportedly chased a parent away from the centre with a broom after they expressed that they did not want their primary-school going child to be tutored by an Indian tutor, on the basis of her race.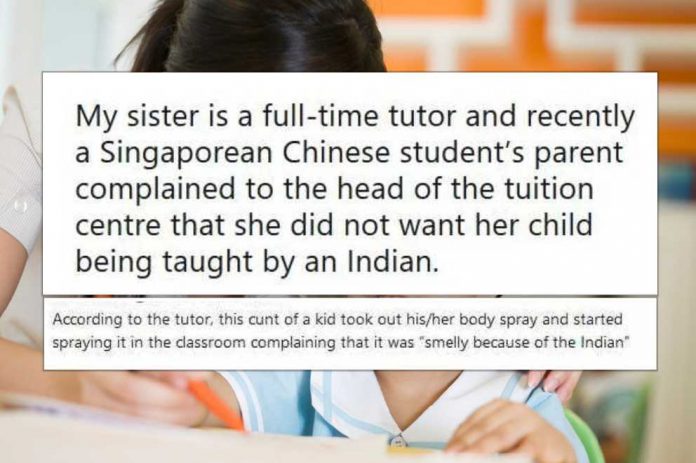 The matter was revealed on social media by Twitter user @abnorxmal or Sinsemilla who shared that the tutor in question is a colleague of her sister who works at the same centre, which is located in central Singapore. The netizen shared:
"My sister is a full-time tutor and recently a Singaporean Chinese student's parent complained to the head of the tuition centre that she did not want her child being taught by an Indian. The parent was apparently referring to another tutor, a well-qualified Indian lady who taught her child Science and Math.
Singapore discrimination Child School