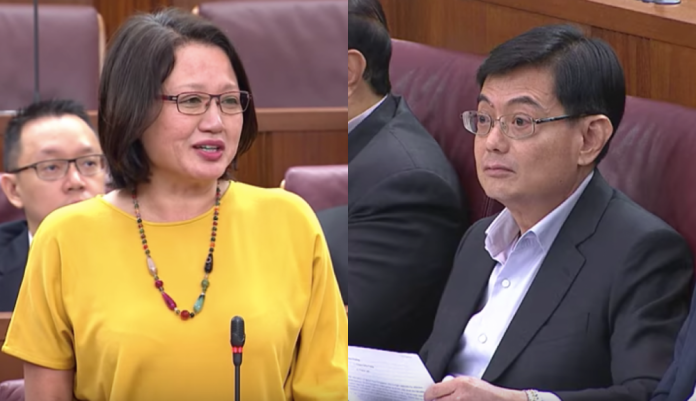 Finance Minister Heng Swee Keat has asked Workers' Party chairman Sylvia Lim to withdraw her statement implying that the Government's announcement of the tax increase was "dishonest," yet again.
This comes after Law and Home Affairs Minister pressed Lim to withdraw her commentsduring the budget debate yesterday. Heng had also tried to persuade Lim to withdraw her statement, to no avail.
Lim had said earlier that the Government had floated "trial balloons" on a possible tax hike but possibly backed down after the public noted Deputy Prime Minister Tharman Shanmugaratnam's comments in 2015 that the Government has enough revenue for the next decade.