National youth gymnast Robin Sim gets timely aid from the Chiam See Tong Sports Fund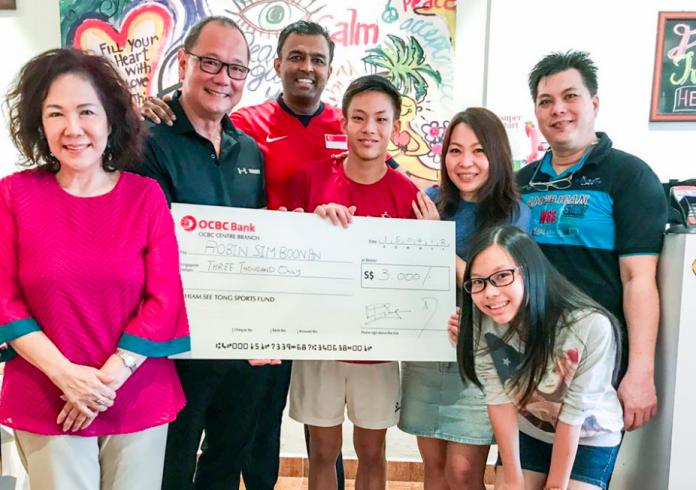 17-year old national youth gymnast and student Robin Sim was awarded a grant by the Chiam See Tong Sports Fund on Saturday, July 28. Sim, an ITE College Central student has been involved in gymnastics since the age of five. Sim has been representing Singapore regularly at competitions both locally and regionally. He finished second in the vault event and team event at the Thailand Open 2018.
He also finished as champion in the floor event at the Singapore National Championships 2018 which was held in March this year. He was also a member of the team which came in first in its event. He comes from a humble background with his father, a part-time taxi driver and his mother an administration assistant. He also has a younger sister.
Ang Peng Siong, Chairman of the Board of Directors at the Chiam See Tong Sports Fund said that "We have generally supported athletes who have proven to us that they have a dream, and need some support to help them". He continued, "For many of these athletes, they either come from less advantaged backgrounds or don't qualify for existing grants from their respective sports associations or from the Government".
Singapore Sports Charity