As US proceeds with extradition of Huawei CFO, China threatens retaliatory action
Haidilao is looking for manpower. Apply now
Need someone to clean your house? Let us help!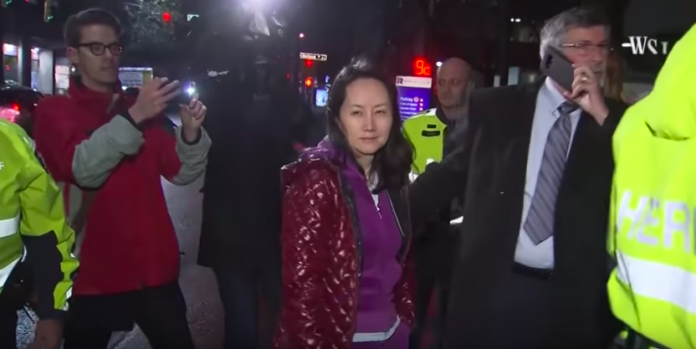 Photo: YouTube screengrab
Officials from the United States confirmed plans on Tuesday, January 22, to proceed with the extradition of Meng Wanzhou, the Chief Financial Officer of Huawei and daughter of owner Ren Zhengfei, who was arrested in Canada on December 1, 2018.
A statement from the US Department of Justice said that they will meet the deadline for filing a formal demand for Meng's extradition, which falls on January 30. "We greatly appreciate Canada's continuing support in our mutual efforts to enforce the rule of law," the agency said.
However, as reported by The Globe and Mail, a Canadian newspaper, David MacNaughton, the Canadian ambassador to the US, met with senior White House and US State Department officials about Meng's case.
He said, "We do not like that it is our citizens who are being punished,(The Americans) are the ones seeking to have the full force of American law brought against (Meng) and yet we are the ones who are paying the price. Our citizens are."
Two Canadians, former diplomat Michael Kovrig and businessman Michael Spavor, are currently detained in China on charges of being threats to national security, in what is widely perceived to be a retaliatory act for Meng's arrest. Members of the international community have written China's President Xi Jinping for the release of the two men.
Meanwhile, in response to the announcement from the US, Hua Chunying, the spokeswoman for China's foreign ministry, said during a press briefing that China was asking the US to withdraw Meng's arrest order and to desist from proceeding with the formal request for her extradition.
Meng, who has been released on bail but whose movements are monitored, is accused of using Huawei subsidiary Skycom to work around sanctions imposed by the US on Iran from 2009 to 2014, allegations that the company and Meng herself deny.
Moreover, Hua said that action would be taken by China should the extradition process against Meng continue.
Hua told the press, "China will of course take action in response to measures taken by the US. Everyone has to be responsible for their actions, and I think the same is true for a country. We hope that both Canada and the United States will recognise the serious nature of this incident and take steps to correct their mistakes."
Claiming that Meng's arrest was "plainly aimed at putting unreasonable pressure on China's high-tech enterprises," the spokeswoman alleged that Canada and the US have abused the extradition treaty between the two countries and that the US should "immediately rectify its mistake" and refrain from sending a formal extradition request to Canada.
Read related: Chinese ambassador accuses Canada of "Western egotism" and "white supremacy" in connection with Huawei CFO case
Chinese ambassador accuses Canada of "Western egotism" and "white supremacy" in connection with Huawei CFO case
America Canada News Singapore