Aggressive property agent brandishes metal rod and spews racial slurs as he chases owners of Rupini's beauty parlour away from Orchard outlet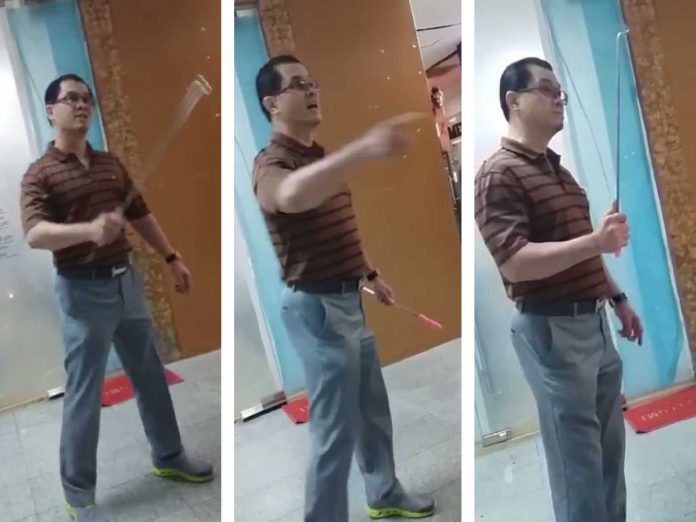 An aggressive property agent has been caught on camera brandishing a metal rod and spewing racial slurs as he confronts an Indian man over a shop at the third level of Midpoint Orchard shopping centre.
The Independent understands that the property agent is businessman Ong Tiong Yeow and that he is chasing away representatives of popular beauty and bridal parlour, Rupini's Beauty Consultants, away.
According to a spokesperson representing Rupini's, the dispute occurred due to the rental of a shop at the Midpoint Orchard mall. Rupini's had occupied the shop on the third level, #03-06.
Singapore Orchard Misbehaviour