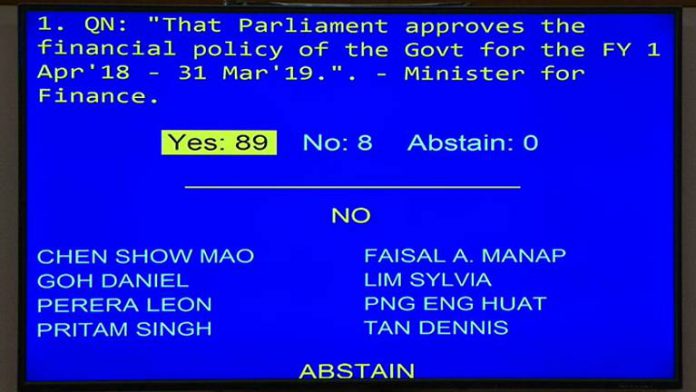 Budget 2018 was passed in Parliament today, with 89 MPs voting for it and eight MPs voting against it. All 8 MPs who voted against the budget are from the only opposition party presently in Parliament, the Workers' Party (WP).
WP secretary-general Low Thia Khiang was not present for the vote. The party explained in a statement on its website that the impending GST hike is the "sole reason" why it did not support this year's budget:
"The Workers' Party MPs voted "no" to the motion that Parliament "approves the financial policy of the Government for the financial year 1st April 2018 to 31st March 2019" for the sole reason that WP is unable to support the announcement of a GST hike from 7% to 9% in 2021-2025 at this point in time.
Singapore parliament Government Policy GST