Hawkers say 90% of customers just refuse to pay for or use trays since tray deposit scheme came into effect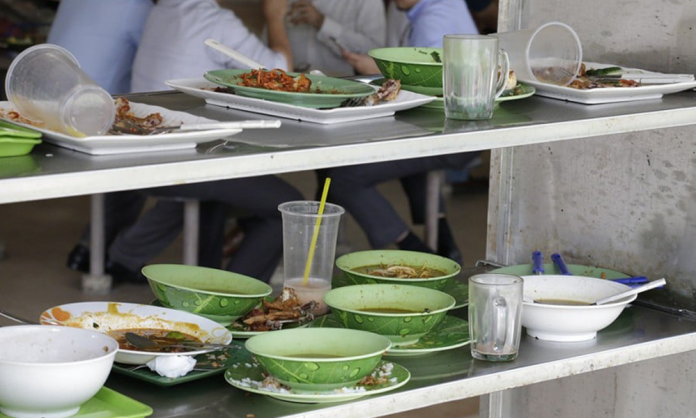 Customers at 25 hawker centres will soon be charged a fee if they do not return their food trays at the tray return area. Customers are these hawker centres will be required to pay a deposit between S$0.50 and S$1 when they use a tray. This amount will be returned to them if they return their tray at the appropriate station.
This change is part of the new Automated Tray Return System (ATRS) that is being implemented at the 25 hawker centres, starting with Marsiling Mall Hawker Centre, which will charge 50 cents deposit per tray, and Bukit Merah Hawker Centre, which will charge a dollar for the same.
This move will supposedly allow cleaners to clean tables more quickly for the use of more customers. However, hawkers at Marsiling Mall and Bukit Merah Central hawker centres claim that up to 90 per cent of customers refuse to pay for and use a tray all together, since the tray deposit scheme came into effect, even though their deposit will be refunded in full if they return the tray.
Singapore Hawker centre Policy