An anonymous screenshot of a text message alleging "fierce infighting" within the Workers' Party has been circulating online, even as the party gears to elect its new secretary-general, this April.
Veteran politician Low Thia Khiang, who has served as the WP's secretary-general since 2001, confirmed at the party's 60th anniversary dinner last November that he will not contest the next election to "make way for new blood".
While assistant secretary-general Pritam Singh appears to be the favourite to succeed Low, there is some speculation brewing online that Singh's path to clinch the top role may not be entirely smooth.
As members of the public speculate on who the other contenders could possibly be, an anonymous alleged Telegram message making wild suggestions about some party members has been circulating online: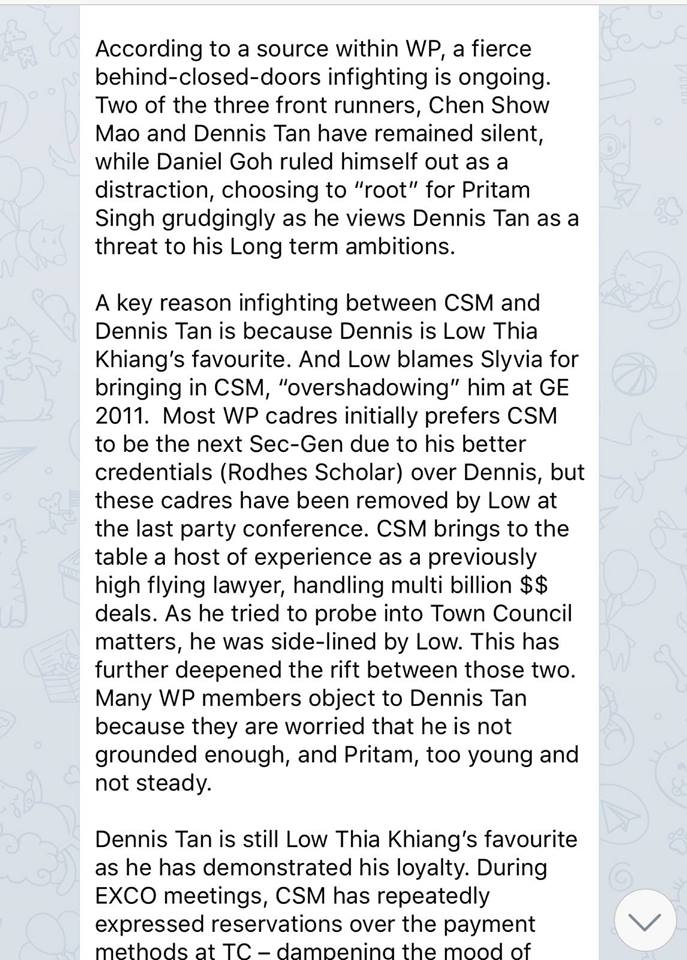 Singapore Politics Government