OCBC mortgage team launches a one-stop mortgage service for property buyers. The application features the ability to compute the price range affordability for the buyer, including down-payment, stamp duty and minimum cash payment as well as legal and agent fees, similar to what is available in Home Loan Report.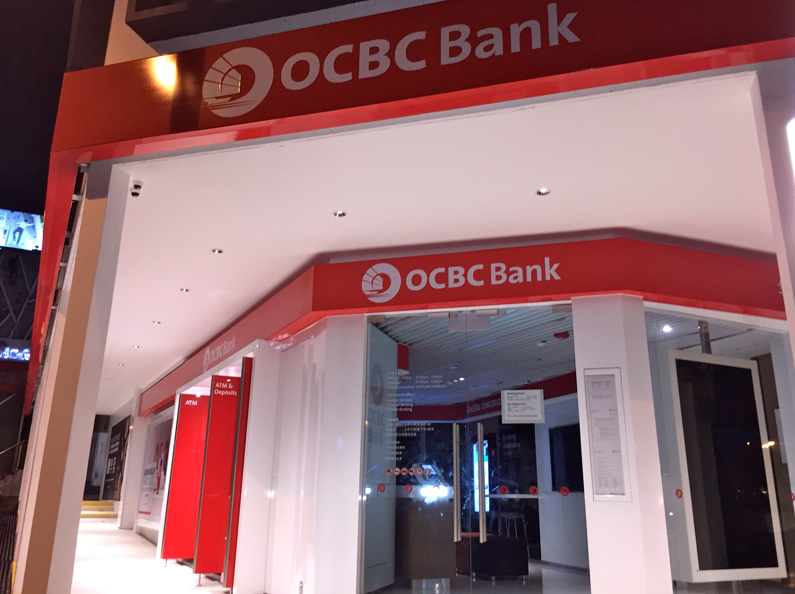 Ocbc bank mortgage loan
Image Credits: OCBC Bank Holland Village, Paul Ho, iCompareLoan.com
OCBC also plans to allow home buyers to get to know the mortgage specialists without having to meet them face-to-face. Soon, home buyers can submit documents through the website for a secure credit bureau check.
Later OCBC may even provide property listings for home buyers to select their properties, perhaps entering the property portal business.
OCBC bankers of the Future
This is ultimately good news for the home buyers as it is very convenient to do so. The OCBC retail bankers in the future may be desk bound and instead meet customers at their desks through video chats or mobile application messaging. Many of the mortgage loan sales may be served by desk-bound mortgage sales team.
Perhaps OCBC bankers of the future could be a virtual reality robot (something like a hologram) coupled with the ability to talk to customers when home buyers put on a VR helmet. The OCBC banker robot can self learn customer interaction to answer mortgage enquiries. This could be the future of FinTech for banking.
Many banks such as DBS are also implementing various forms of automation.
However there is still a slight draw back. Home buyers still prefer to be able to compare home loan rates across the different banks and find the best match based on their needs.
No matter what, good and professional bankers are still very much required by home owners as they are still required to explain the bank's internal processing. However, many bankers have become Mortgage brokers to help home owners with their home loans and provide a more holistic service.
PropTech and FinTech are entering the offline business and offline business is entering the Online business
Portals such as Ohmyhome are shaking up the property agent business by providing home buyers the ability to conduct property transactions by themselves, cutting out property agents.
Other property portals also tried to go direct from consumers to facilitating property transactions, with some perhaps in the process of acquiring the necessary property agency license to do so.
Many agents and agencies are also entering the online realm and setting up their own mobile applications and online portals.
Home Loan Report for Property Buyers
Mortgage tools such as Home Loan Report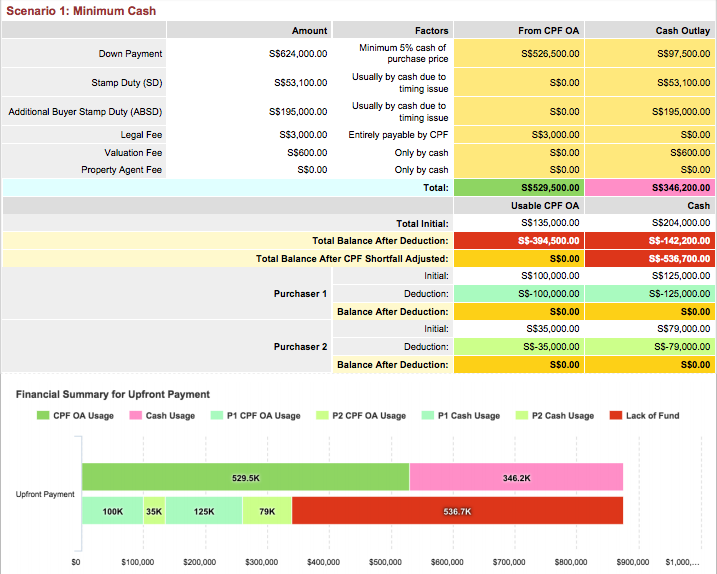 Home Loan Report – Property Buyer Report from iCompareLoan.com
Sample Home Loan Report – Property Buyer Report – BUC – Property Buyer Report – 20170412
can already do what OCBC mortgage services can, and much more, including loan-to-value rules, CPF usage based on actual OA contribution, etc. In the case where the home buyer fails TDSR for 80% rule, the 60% TDSR rule will be used to test the affordability.
Home loan report supports property agents and mortgage brokers to raise their standards in serving their home buyers more professionally. Home Loan Report also has features such as Seller Report where agents can assist property sellers to sell 1 property to buy 1 or 2 properties after they sell 1 property. It is getting harder and harder to be a property agent or a banker.
This is indeed exciting times for the PropTech and FinTech sector where jobs are continually being reshuffled, destroyed and created. Perhaps in the future we will all need to learn programming to have a job.
The post OCBC launches OneAdvisor Mortgage Portal appeared first on iCompareLoan Resources.
Source: iCompareLoan