Sengkang lift plunges down 3 floors before shooting up, injuring elderly taxi driver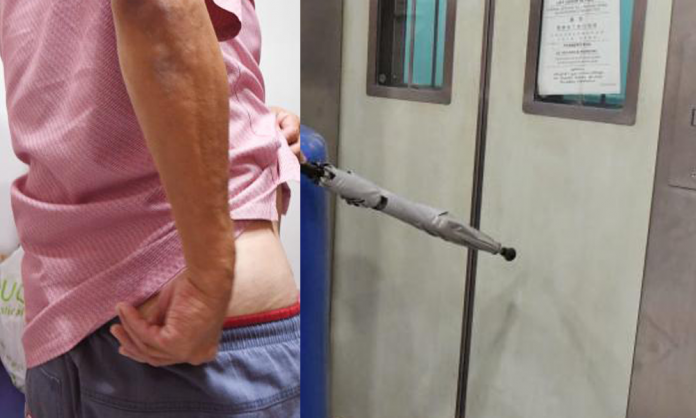 A 63-year-old taxi driver was injured on two occasions in a span of two days this week after taking a defective elevator at Block 122 Sengkang East Way. Interestingly, the defective elevator had reportedly been repaired two weeks before it began malfunctioning again, according to the taxi driver:
"This lift always gives problems. The doors always cannot close properly. Maintenance was done just 2 weeks ago and it was still working fine on Sunday. Who knows the lift problem suddenly worsened instead."
The taxi driver, Mr Tan, first injured himself on Monday (15 Jan) around 5pm when he was about to exit the lift compartment when he tripped and fell. When he checked the lift, he noticed that the lift floor was not level with the ground and found that there was a 15cm gap between the ground and the lift floor.
Mr Tan told the Chinese daily: "Luckily I grabbed the handle in the lift in time, that's why I wasn't too seriously injured."
Singapore HDB Accident Sengkang