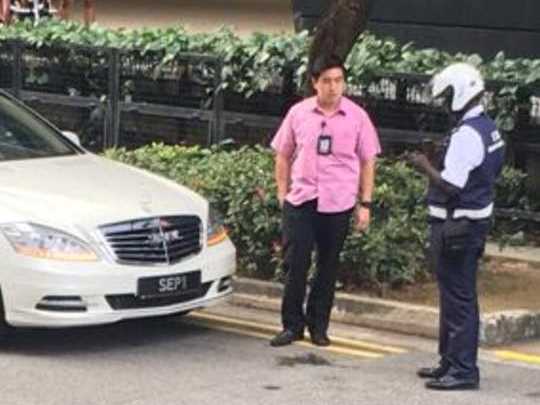 A photo of an enforcement officer investigating a car with a special number plate is going viral online, especially since the car appears to be part of elected President Halimah Yacob's convoy.
The image circulating online clearly shows that the vehicle has the number plate 'SEP1'. 'SEP' is widely believed to be an acronym that stands for for Singapore Elected President. Interestingly, the state car that was used to ferry Singapore's last President Tony Tan also sported the 'SEP' license plate.
The photo was posted by netizen Richie Tsui on Facebook group, SG Road Vigilante just about three hours ago and has already garnered over 600 likes and almost 2,500 shares.
Another netizen also shared a wide shot of the scene:
Singapore President Vehicle Traffic