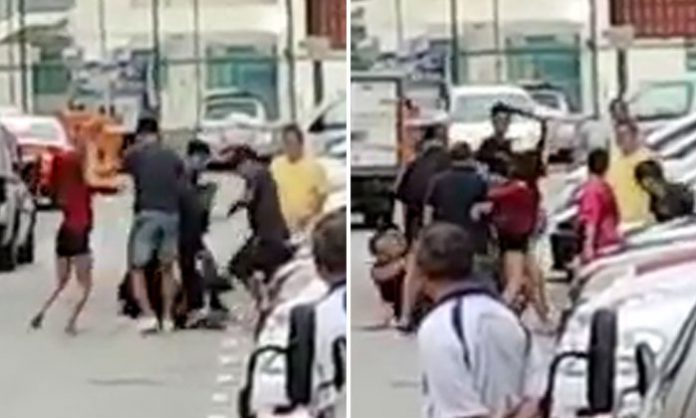 A video showing a group brawl at a Singapore carpark has been trending online. The incident reportedly occurred at Block 644 Hougang Ave 8, although it is unclear when it took place.
In the video, several men and a woman can be seen having a heated argument before matters grow worse when the woman raises the black umbrella she is holding and begins whacking one of the men.
The fight only deescalates when other members of the group intervene and one of them snatches the woman's umbrella away from her. The group disperse from the scene shortly after.
Singapore Assault Hougang