Australia fires: The TRUE costs of the Australia fires as climate crisis continues
Eu Yan Sang is hiring! Enjoy rich benefits and a good working environment!
Qdelivery service: affordable, reliable, convenient!
Australia is still at the mercy of a rash of wildfires, which have coursed across the country since late 2019. The fires have so far killed 28 people and billions of animals, and many areas in the country remain on emergency alert.
Australia's wildfire problem will likely continue until the end of the summer, which falls in the southern hemisphere from December to February.
The 2019-2020 wildfire season has caused heavy losses in Australia, beyond the widespread deaths to ecological and economic damage.
Emilie Mazzacurati, founder of California-based market intelligence firm Four Twenty Seven Inc suggested Australia now faces revenue losses in several sectors.
He revealed the methods of stopping the fires, coupled with resulting tourism losses and health problems would compound, and warned it was time for politicians to change their tune on the climate crisis.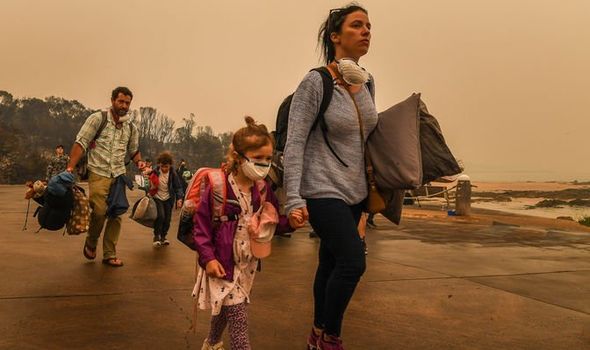 READ MORE
Australia rain forecast: Rain bomb drenches Melbourne
He said: "The long-term impacts of the fires on Australia's economy are hard to fathom – widespread health issues due to the mass exposure to smoke, fall in revenues from tourism, productivity losses.
"We've seen in California, with the power shutoffs, that preventing fires can also be a costly exercise – there is no simple or cheap solution to stopping and preventing wildfires.
"Politicians may not be ready to shift their view on climate, but markets are getting the signal very clearly – climate change is an immediate, costly, systemic thread to corporate assets, to real estate, and to the economy at large.
"We expect an acceleration of the uptake of climate risk screening and a fuller integration of climate risk into due diligence and risk management, particularly in the real estate sector, as the fires push the boundaries of what is at threat."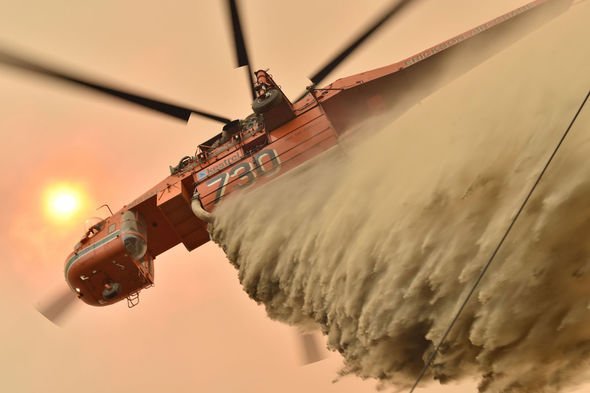 Research from the Australian Bureau of Agricultural and Resource Economics and Sciences shows Australia's economy is already suffering due to climate change.
A report released by the bureau last year showed agriculture profits slumped by 22 percent between 2000 and 2019.
However, as the latest fires have shown, Australia is at the forefront of a climate catastrophe which threatens more than just the country - and the world's - economy.
This year, wildfires have burned more than 10.7 million hectares of land, among them the world heritage rainforests in Gondwana, New South Wales.
DON'T MISSAustralia fires: Tragic blazes could result in 'climate refugees' - ANALYSISHeartbreaking Australia fire photos reveal 'terrifying scale' of blaze - PICTURESAustralian Open chaos as qualifier collapses and fumes 'I was scared' - INSIGHT
READ MORE
Australia fires from space: Astronauts send 'hearts and thoughts'
Several Australian politicians have long-denied climate change as a force behind the developing fires, despite conclusive evidence to the contrary.
Scientists found temperatures in Australia during 2019 were 1.52C higher than average, and the hottest on record.
People are now calling for urgent action in the country, as the Australian Bureau of Meteorology anticipates further temperature increases until at least April 2020.
Among those calling for an urgent solution to the problem is David Attenborough, who said it was time to stop "putting off" preventative action.
In an interview with the BBC published on Thursday, he said the fires signified a "moment of crisis" has arrived.
He said: "As I speak, south-east Australia is on fire. Why? Because the temperatures of the Earth are increasing.
"We have been putting things off year after year. We've been raising targets, saying 'oh well, if we do it in the next 20 years …' the moment of crisis has come.
"This is not just having nice little debates and arguments and then coming away with a compromise. This is an urgent problem that has to be solved."
Fire Australia News International