Exclusive moving service promotion!
Eu Yan Sang is hiring! Enjoy rich benefits and a good working environment!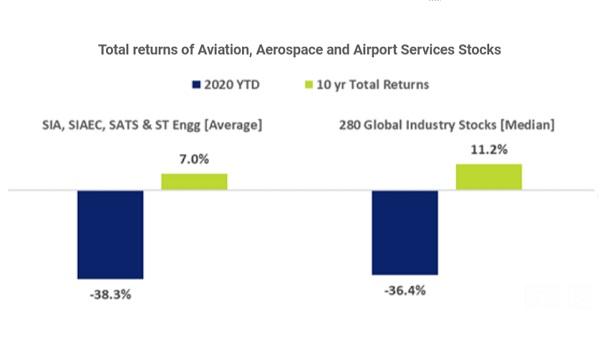 SIA, SIAEC, ST Engg, and SATS averaged 26% declines in March alone.
Singapore's aviation stocks have plunged 38% year-to-date (YTD) as of 3 April, bringing their 10-year average total returns to a marginal gain of 7%, according to a report by SGX.
Singapore Airlines (SIA), SATS, SIA Engineering (SIAEC) and Singapore Tech Engineering (ST Engg) averaged 26% declines in March alone, contributing the most to the subdued YTD figure. Retail investors were the net buyers of the group of stocks, and institutional investors were net sellers of the group of stocks with the exception of SATS, noted SGX.
On 31 March, the International Air Transport Association (IATA) said that airlines may burn through $87.77b (US$61b) of their cash reserves and post a quarterly net loss of $56.12b (US$39b) in Q2 2020, signaling tough times ahead for the airlines industry.
Despite this, the four aviation stocks maintain highly competitive financials and valuations, the report noted. Together, the stocks maintain higher ROE and trailing yields, as well as lower debt-to-equity, debt-to-assets, and volatility compared with the global industry median.
Together, the four stocks maintain $21b in market capitalisation, whilst trading an average daily turnover of more than $66m a day in Q1 2020. This means the four stocks with significant aviation, aerospace or airport services revenue represent 2.9% of Singapore's total market capitalisation and 4.3% of its daily turnover. ST Engg reported as much as 43.9% of its FY2019 revenue in the aerospace segment.
Singapore Business Stocks Finance