Best artisans, craftsmen, and makers in Singapore featuring Obbi Good Label, Humid House, Somafolk, and more
Awesome promotion deals for foodies!
15% off Cathay Cineplex movie vouchers are available now!
Kelvin Ang of Kaelawoods specializes in wood-making.
Somafolk's Gwen Ma works with natural dyes.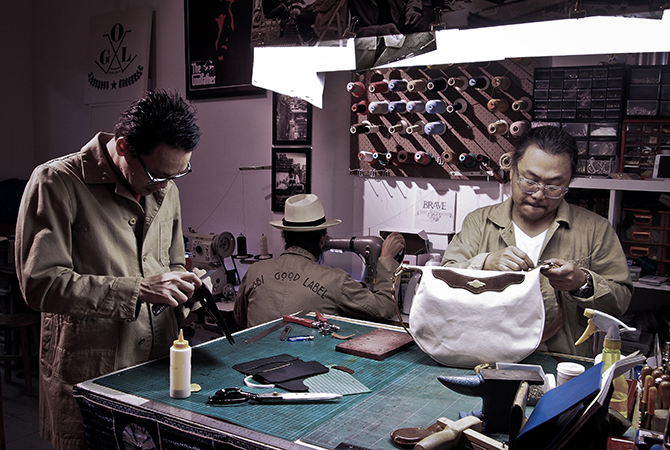 Obbi Good Label's Johnny Low has been making leather goods for almost a decade.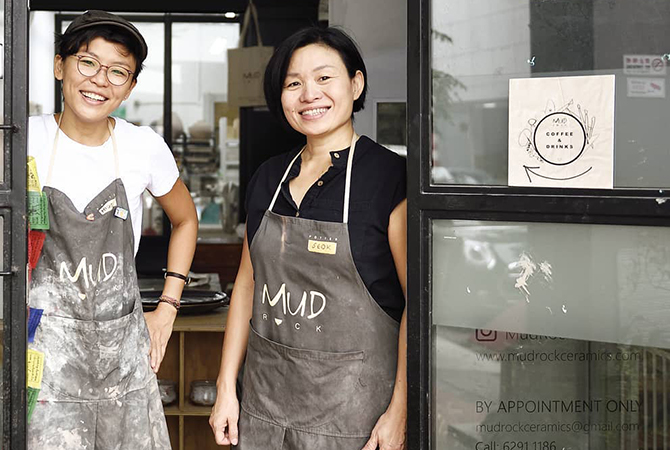 Ng Seok Har and Michelle Lim of Mud Rock Ceramics create a variety of ceramics including plates, cups, and vases.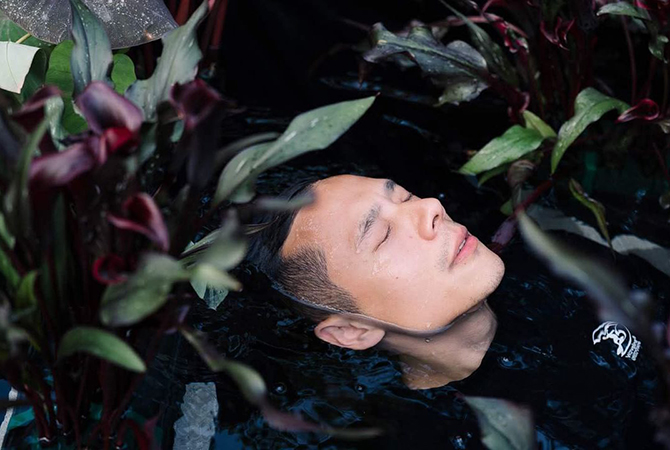 Humid House's John Lim is the in-house florist for private members club, Straits Clan.
Somafolk
Somafolk's two-man team constitutes natural dye artisan Gwen Ma and woodworker Kelvin Ang who came together after a sensational trip around Japan. As stated in their bio, they are influenced by folk living, nature, and the beauty of handmade objects. Ma's works feature luscious linen totes, aprons, and dresses naturally dyed in indigo and kaki shibu (persimmon tannin dye). Somafolk hosts pop-ups periodically throughout the year right beside Turb Club Bukit Timah Junkyard. The space functions as a store and a cafe. Visitors may also tuck into homemade delights such as pastries and teas, which contain ingredients that are hand-carried from Japan.
Kaelawoods
The other half of Somafolk, Kelvin Ang, specializes in wood-making. His wood works vary from large majestic natural wood tables to wooden door stops, and even wooden chopsticks. Explore his meticulous process and appreciate the beauty of fine wood grains on his Instagram. When he isn't working in his studio, Kelvin spends his time perfecting his music-making.
Obbi Good Label
Led by Johnny (Scasi) Low, this highly experienced team of leather artisans can create any leather accessory that your heart desires: belts, bags, wallets, coin pouches, and even watch straps. They also have an affinity for the vintage aesthetic of old deadstock army materials and military cuts. Boasting an impressive stockist in Asia, Australia, and Europe, Obbi Good Label's flagship store Rugged Gentleman Shoppe — previously known as Tuckshop Sundry Supplies — sits on Kandahar Street.
Mud Rock Ceramics
Founded by ceramic artists Ng Seok Har and Michelle Lim — who collectively possess over 13 years of experience — Mud Rock Ceramics takes custom orders from restaurants, design companies, architecture firms, and other entities. Located on Maude Road, they host bi-annual open studios that provide a more intimate look at their process and precious wares.
Humid House
Established in 2014, the botanical design studio is helmed by architect-turned-florist John Lim. His works often feature a lush and open-ended arrangement that references his background in architecture. Humid House currently sits within private members club, Straits Clan as their in-house florist. Their clients range from luxury brands, Audemars Piquet and Cartier to fine restaurants around the city.
Singapore Lifestyle Fashion