E-Tunai Rakyat programme: Personal data kept confidential by Khazanah Nasional, says Lim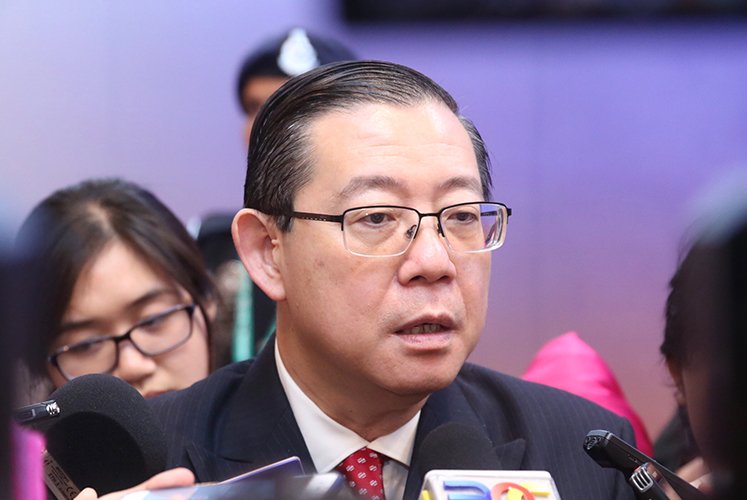 KUCHING (Jan 17): All personal data received through e-Tunai Rakyat will be stored as private by the implementing agency, Khazanah Nasional Berhad, said Finance Minister Lim Guan Eng.
He said Khazanah Nasional Berhad was a wealth fund investment company owned by the Government and all data it obtained is as if it is owned by the Government.
"If the Government wants the personal details of Malaysian citizens, they are already in the identity cards. These are more detailed and comprehensive.
"It is of value to the private sector involved in trade and commerce, but if it is owned by the Government, we are not in business, so we will not use it for our benefit," he said at a press conference held after the launch of the e-Tunai Rakyat initiative to Kuching residents at The Spring shopping complex here tonight.
Also present was Deputy Minister of Domestic Trade and Consumer Affairs Minister Chong Chieng Jen.
Lim also urged the public not to be influenced by baseless allegations made by irresponsible persons.
"Everyone who have registered, they know it is being managed by the Government and so they are confident enough to register and enjoy the incentive," he said.
The e-Tunai Rakyat was launched on Tuesday to enable eligible Malaysians to claim RM30 through three e-wallet operators, namely Grab, Boost and Touch 'n Go.
Lim said at present, more than 800,000 applications have been approved.
This initiative announced by the Government in Budget 2020 in October last year provides an allocation of RM450 million to boost the digital culture and a transition to a cashless society.