Level up with Ritchie Creative Design! You decide your salary
Want to study for an MBA? First understand these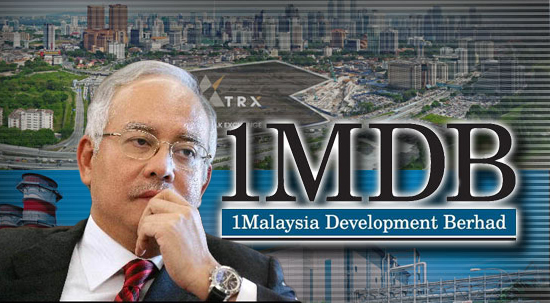 The Malaysian Finance Ministry said, to date, it made a payment of RM1.69 billion in principal and interest to the Retirement Fund Incorporated (KWAP).
This is part of the RM4 billion borrowed from KWAP by the SRC International Sdn Bhd's (SRC) of which ex-PM Najib Razak had an interest in SRC, which is a subsidiary of 1MDB.
In a media statement, the Finance Ministry said it will ensure sufficient allocation is made available to settle SRC International Sdn Bhd's (SRC) upcoming interest payment of RM43.02 million to the Retirement Fund.
Based on the schedule of repayment, the payment date is Sept 30.
The interest repayment in question is part of the balance of financing of RM3.80 billion which ends in 2022, said Finance Minister Lim Guan Eng in a statement.
"As the financing is guaranteed by the government and to avoid a default on the repayment, it is the duty of the government to ensure that the schedule of repayment is adhered to," he said.
"The Finance Ministry will ensure a sufficient allocation is made to settle the financing to KWAP, and prove the federal government's ability (although facing financial constraints) to manage the financial burden of the 1MDB and SRC scandals inherited from the previous administration," said Lim.
A court in Kuala Lumpur is to determine whether funds from SRC International ended up in Najib's personal banking account.
A Malaysian Anti-Corruption Commission senior officer testified at the High Court on Aug 27, that Najib as Finance Minister had an interest in SRC International Sdn Bhd's affairs.
MACC senior assistant commissioner (Special Operations Division) Rosli Husain said the former prime minister who then also held the finance portfolio had the power to appoint individuals to important positions in SRC such as board director, secretary and auditor.
"Apart from that, he also had the power to decide on the company's investments," the investigating officer said during the re-examination by deputy public prosecutor Datuk Suhaimi Ibrahim on the 58th day of the prosecution's case against Najib who is facing seven charges over SRC funds totalling RM42 million," the witness said. -/TISG