Hong Kong's 145-year-old St Joseph's College, which houses a declared monument, set for HK$500 million facelift
The most convenient way to buy movie tickets! Try here!
Traveling abroad? Get this SIM card and use mobile data worry-free!
Redevelopment plan will come in three phases and spans 22 years, involving new indoor pool, student dormitory and innovation and performance hub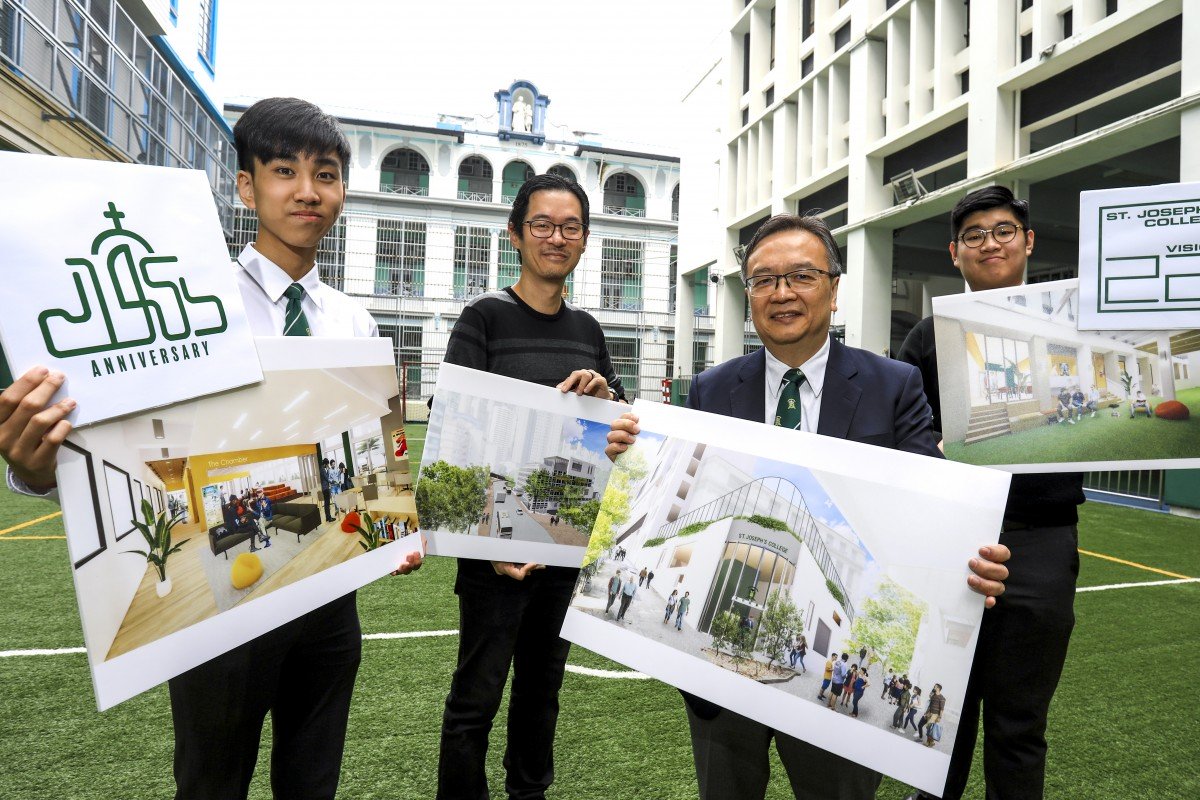 Hong Kong's 145-year-old St Joseph's College, which houses a declared monument, is set for a HK$500 million (US$64.3 million) facelift for the first time in decades.
The redevelopment plan, which spans 22 years in three phases, involves the building of a new swimming pool, a student dormitory, a new entrance and an innovation and performance hub.
The aided secondary school for boys, located on Kennedy Road in Mid-Levels and operated by the Institute of the Brothers of the Christian Schools, has a student population of about 1,000 and was founded in 1875.
The north and west blocks of the college, also known as the "old building" and "old hall" respectively, were built in the 1920s and are the only pre-war constructions within the campus. Because declared monuments are subjected to statutory protection, they will not be touched during the development.
Principal Perrick Ching King-bor said one of the key highlights of the school's "Vision 22" plan was the reconstruction of a 57-year-old structure known as the "new hall", extending it from three storeys to eight at a cost of HK$400 million.
This will house an extra floor area of nearly 54,000 sq ft, incorporating a 25-metre indoor swimming pool and a student dormitory with about 35 beds for junior students to learn to live independently.
"Many children nowadays seem to not know how to do a lot of chores, and some may not even know how to hold a broom. We hope that by providing them with a dorm experience, they can learn life skills and become more accustomed to community living," Ching said.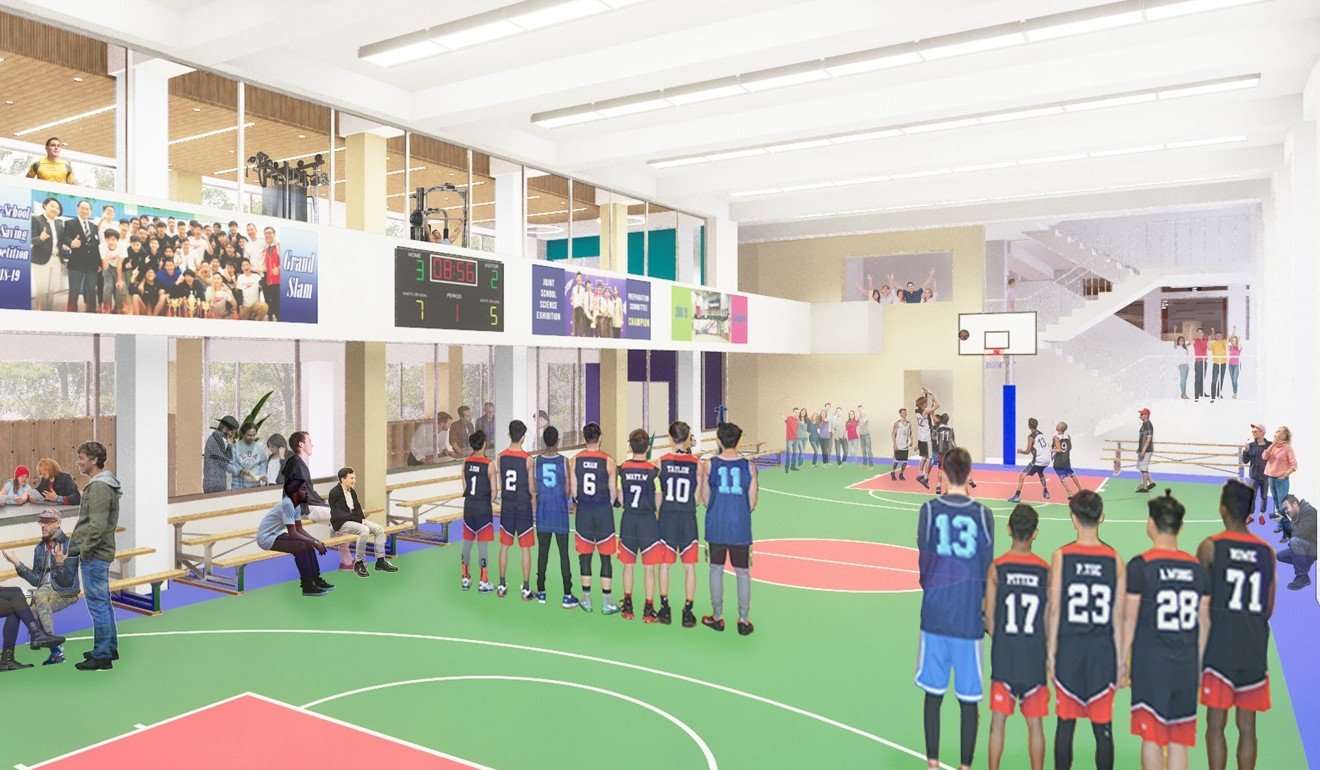 The college would become one of the few aided schools in Hong Kong equipped with a student dormitory, according to him.
The first phase of the redevelopment, which is expected to be completed by 2022, includes the relocation of all seven staff offices into a single "faculty hub", as well as the conversion of empty adjoining classrooms into an innovation hub for lessons on the visual arts.
The rest of the first phase comprises an activities hub for uniform groups such as scouts and extra curricular teams, coupled with a learning hub – a fusion of the current library and canteen area – which allows students a place after school for studies.
The second phase involves the building of a new lower entrance linked to a 3,230 sq ft performing arts hub, while the third phase will be to build the "new hall".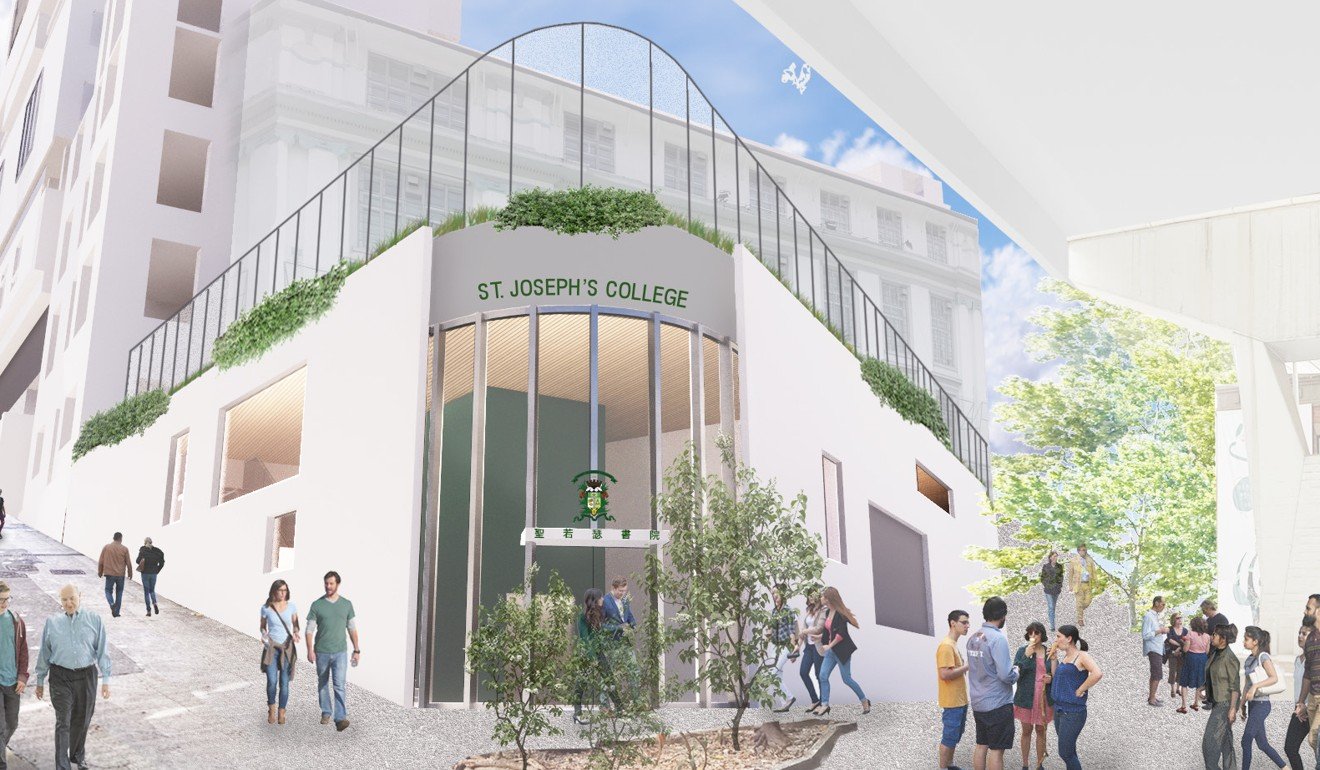 Ching said there was no concrete timetable yet but he hoped the entire project could be completed by 2042.
He added that he expected most of the HK$500 million bill to come from alumni donations, while the school would also look into getting funding from the Education Bureau.
The architect behind the blueprint, Billy Tam Hon-wah, said he had gathered opinions from student and staff to match their future needs.
"[St Joseph's College] has been known for its excellent tradition of academic and sports achievements, such as in swimming and ball games.
"It is fortunate that many of our dreams could be incorporated into the redevelopment plan," said Tam, adding that redevelopment could begin as early as this summer.
School head Ching, who will be retiring at the end of this academic year, said he expected to remain on the nine-strong project team in the capacity of an alumnus. He also expected his successor to provide input, adding that the plans were flexible and could be fine-tuned in the coming years.