Book aircon service online here!
Enjoy multiple benefits and privilleges with Nestia wallet!
This article was brought to you by Must Share Good Things. Check us out and follow us on our Tiktok, Facebook, Instagram or Telegram for more content!
–
You've probably daydreamed about what you'd do if you won the lottery or just the impression that you have a limitless amount of cash can make one feel good. However, it is important to note that even the most sizable windfall, will eventually dry up if you make the wrong choices.
Sadly, many winners fail to plan for this possibility—and many regret it afterwards. Believe it or not, statistics show 70% of lottery winners end up broke and a third go on to declare bankruptcy. Runaway spending, toxic investments and poor accounting can burn through a lucrative windfall in next to no time. From (relative) rags to riches then back to rags again, read on for the stories of the lottery winners who found this out the hard way. 
Sharon Tirabassi 
Sharon Tirabassi is a Canadian woman who came to recognition when she won a large lottery jackpot prize. Living in Hamilton, Ontario, at the time of the win, Tirabassi was raising her three children and living in a rented apartment. Everything changed for her in April 2004, when she checked her Lotto Super 7 ticket and learned she had won $10.5 million. In total, Tirabassi received a cheque for $10,569,000.10,(SGD $10.36 Million) and she got to keep all of it, as winners do not have to claim lottery winnings as income and funds are not subject to a lottery tax in Canada.
ADVERTISEMENT
Tirabassi was very kind with her fortune, giving money to her loved ones. As soon as she received her wealth, she divided it among her family, giving $1 million to her parents and another $1.75 million to each of her four siblings. When word of her win spread, Tirabassi was unexpectedly approached by a lot of friends—both new and old, as is frequently the case with jackpot winners. She contributed money to friends to establish businesses, lent money to a friend whose spouse was in jail, and aided friends with their rent payments. Unfortunately, many of these loans were never repaid, and some of these friends were never heard from again.
Although Tirabassi spent a large portion of her wealth on her family and friends, she was still able to treat herself to a few indulgences. She enjoyed all-inclusive vacations, visiting Cancun, California, Florida, Las Vegas, and the Caribbean (often with friends who she paid for). In 2006, she wedded Vinny Tirabassi, and the following year they purchased a $515,000 home in the picturesque Hamilton suburb of Ancaster, Ontario. Winnings were also spent on 4 luxurious cars which amounted to at least $600,000.
By 2007, half of Tirabassi's money had already been completely spent. She was surviving off the money from investments made with the $5 million that was left at the time. Vinny, however, began having legal issues around that time, and he spent time in jail in 2007 and 2008, as well as again in 2011. The Ancaster home was forfeited and the couple eventually relocated back to Hamilton with most of the substantial winnings spent.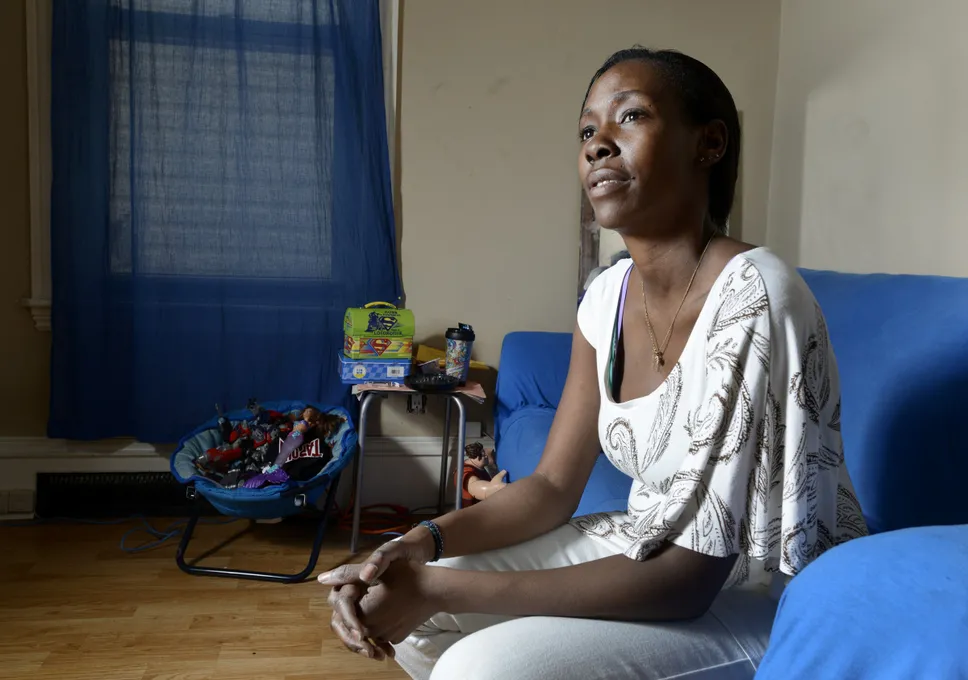 As of 2013, Sharon and Vinny were housing their six children—three from Sharon's previous unions and three that they shared—in a rented apartment in downtown Hamilton. She is once more commuting by bus to her part-time job as a personal support worker.
Despite the sudden change in circumstances, Sharon and Vinny are unconcerned. They both grew up in comparable circumstances and had no trouble adjusting to a more relaxed way of life. In fact, given how many friends they lost, they both appear to believe the money was more hassle than it was worth. Whatever money Sharon received stays in a trust for her children, who will be able to access it when they reach the age of 26. Sharon claims that she is happier without money than she was with it. While she enjoyed shopping for luxury clothing and traveling, she believes her life today has more meaning than it did when she was living large—a lesson that the rest of us may learn from.
ADVERTISEMENT
Mickey Carroll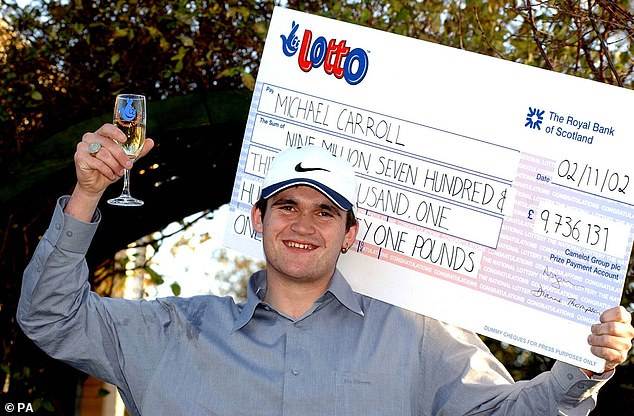 Michael Carroll (born 29 March 1983 in Swaffham, Norfolk) is an English winner of the UK National Lottery. A former binman, Carroll won £9,736,131 (SGD $15.6 Million) on the National Lottery in November 2002, aged 19. He enjoyed a celebrity status for a time in the British tabloid media as a "Lotto lout" and the self-proclaimed "King of Chavs".  The 38-year-old, dubbed the 'Lotto lout', was just 19 when he scooped the multi-million jackpot in 2002 after buying a £1 ticket.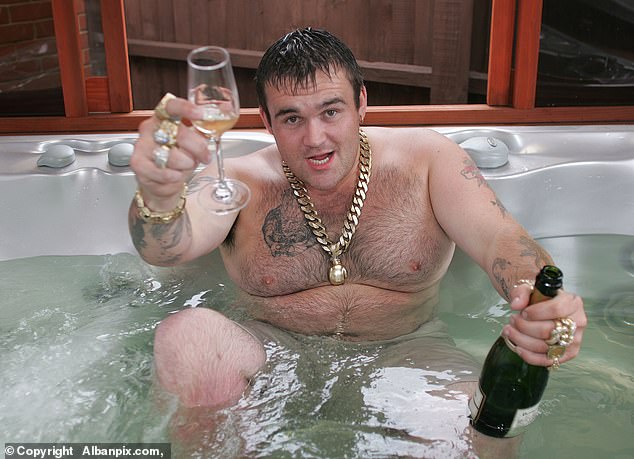 However, the lottery winner, who was working as a binman in Norfolk at the time of his win, squandered his riches on alcohol, drugs, fast cars, vacations, and sex parties, and by 2013 was bankrupt and on benefits.
In 2006, the BBC reported that he was almost broke, having spent his fortune on new homes, drugs, parties, jewellery and cars. In May 2010, he reapplied for his old job as a binman, but said he had no regrets about the way in which he spent his winnings.
Willie Hurt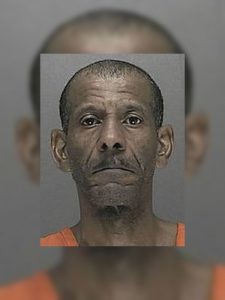 Willie Hurt scooped $3.1 million in the state Super Lotto draw and elected to receive his money in yearly installments. Hurt was to get $156,000 each year for the next 20 years as part of the reward. That is a life-changing sum, and if properly planned and invested, it is more than enough for the typical individual to live comfortably for the rest of their life. Unfortunately, Willie's life took a turn for the worst soon after his victory, and he did not receive the fairy tale ending that we all hoped for if we won the lottery.
Within two years of his victory, Hurt was divorced and separated from his wife. Worryingly, Willie had acquired a crack cocaine addiction. Hurt was not only in the grip of addiction by September 1991, but he was also impoverished. While the situations were definitely dire, they deteriorated considerably worse the week of September 19th, 1991. According to witnesses, Hurt was joined for part of a motel stay by a 30-year-old lady named Wendy Elizabeth. Over the course of two days, the pair went on a drug and drink binge that drew the attention of other hotel guests.
Because of their loud argument, this drew the attention of other hotel guests. Wendy was discovered dead on the floor of Hurt's hotel room, the victim of a gunshot wound to the head. Since then, this lottery winner became charged for 1st and 2nd degree murder.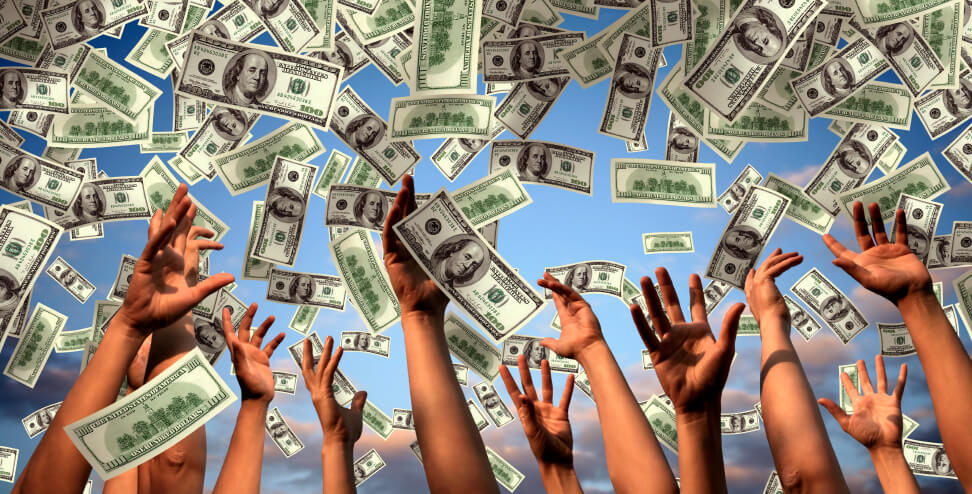 While money might cure many of life's problems, it frequently introduces new ones. A massive windfall may feel infinite, especially for these three lottery winners, until it wasn't and turned into an infamous lottery curse instead. These stories provide some insight into the difficult decisions lottery winners may face if they win a substantial sum of money. Thus, it's always important for lottery winners to seek professional financial advice and to be cautious when spending their winnings. 
ADVERTISEMENT
–
Singapore Lottery Stories