Daily necessities special offer: Free delivery to your doorstep!
Home cleaning service - Refresh your life now!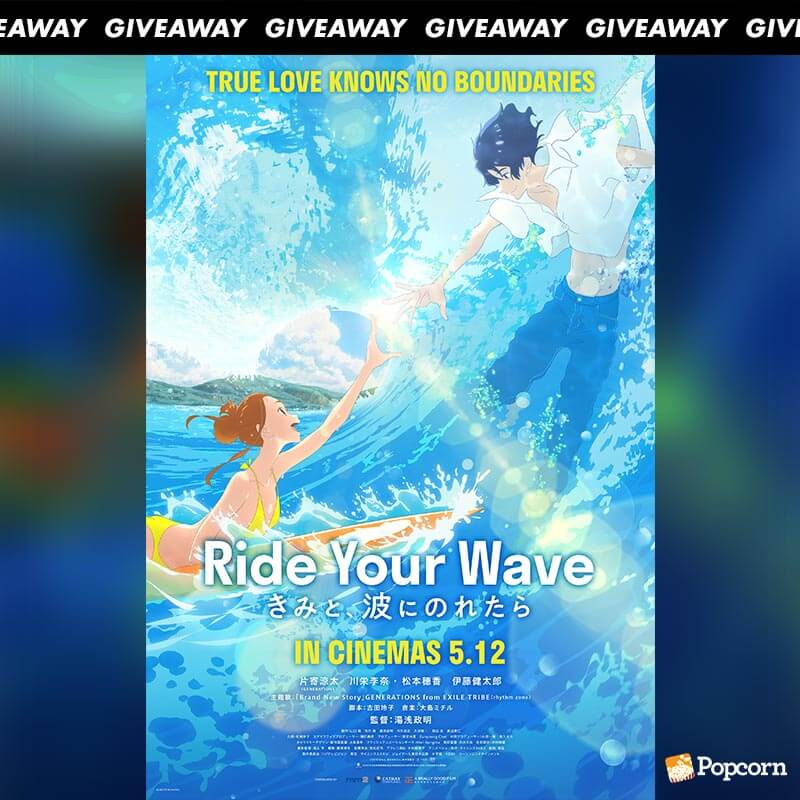 True love knows no boundaries! Enter NOW to win complimentary passes to Japanese Anime movie Ride Your Wave (きみと、波にのれたら) starring Ryota Katayose, Rina Kawaei, Honoka Matsumoto, Kentaro Ito! #RideYourWaveSG  
How to Win:
1) Like the Popcorn FB Page
2) Like and share our FB giveaway post
3) Answer this: Tell us who plays Minato inRide Your Wave?
4) Tag 5 friends  
This contest closes on 3 December.    
Terms & Conditions: The lucky winners will be chosen at random and will be notified via private message on Facebook. Each lucky winner is only limited to one pair of tickets. In the event of no response, we reserve the right to select another winner. 
* Movie rating to be advised. 
* Contest open to Singapore residents only.  
Hinako (Rina Kawaei) is a surf-loving college student who has just moved to a small seaside town. When a sudden fire breaks out at her apartment building, she is rescued by Minato (Ryota Katayose), a handsome firefighter, and the two soon fall in love. Just as they become inseparable, Minato loses his life in an accident at sea. Hinako is so distraught that she can no longer even look at the ocean, but one day she sings a song that reminds her of their time together, and Minato appears in the water. From then on, she can summon him in any watery surface as soon as she sings their song, but can the two really remain together forever? What is the real reason for Minato's sudden reappearance?
Catch Ride Your Wave in cinemas from 5 December!
Tickets courtesy of our friends over at mm2 Entertainment
For more of the latest giveaways, follow us on Facebook and Instagram